Customer Support
Promote Better Customer Service
Troubleshooting response within 24 hours
At the Customer Service Center, we handle inquiries about the products, catalogs, and requests for various documents and technical data. Toll free calls are accepted from 9am to 7pm (the longest in the industry) to provide added convenience to our customers. For our sales distributors, we use electric commerce support system in order to give our customer real-time information of stock, orders, and purchase histories. Furthermore, the system has the function to input online orders through website quickly and easily.
Opetating Hours <Contact No. for Customer Support Center>
TEL: 0120-405525 (call toll free)
Time: 9am - 7pm (JST) Exclude Saturdays, Sundays, and holidays
Inquiry form(Available 24 hours a day)
E-Commerce Support System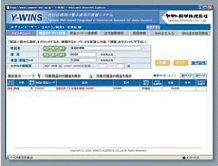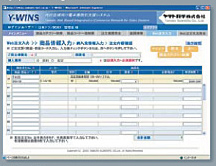 TOKYO TECHNOLOGY CENTER
Located near Tokyo Station in the heart of Japan, our TOKYO TECHNOLOGY CENTER is located conveniently in our Monzennaka-cho Annex. As well as the Yamato brand-name products including plasma equipment, we install various advanced products of other manufacturers. There, we perform sample testing and actual instrument demonstrations so our customers can confirm the performance of the product directly.