System Integration Service for Overseas
When you are going to construct the new or expansion factories in overseas, you may face a great number of complicate processes from planning to completion. Moreover the technical expertise should be necessary to operate and adjust the delicate and precise instruments for R&D and QA/QC.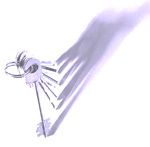 At first our business terms "Full Turn Key Services "are explained so that you can acquire our playing roles in your overseas business, then we submit you the detail plans based on the status and circumstances in the concerned country.
Full Turn Key Services
Instrument Selection

Investigate the possibility of the local procurement--- whether the maintenance services for the instruments are available or the instruments with maintenances are available.

Layout

Layout plane of instruments for laboratory room and manufacturing lines.

Procurement

We act as one-stop supplier of concerned instruments including "Yamato" brand and other brand instruments on behalf of you.

Inspection

Inspect all instruments procured in Japan, in respects of specifications, quantities and appearance.
Export Works

Export packing, customs clearance, shipment, marine/air transportation and insuranceat import inspection)

Import Works in Unloading Country

Supports to customs clearance (Making the support documents, witness at import inspection)

Local Transportation, DeliveryInstallation

Transportation, unpacking, delivery upto the local site and the installation of instruments in room other brand instruments on behalf of you.

Engineering Works

Water supply and drain, electricity, and gases...other utility connection works.
Commissioning and Adjustment of Instruments

Performed by the supervisors dispatched by us . available.

Training

Instrument operation and treatment

After-Sales Services

Maintenances and repairs by the nearest distributors and agents
System Integration Services
Instrument Selection and Layout
Procurement
Inspection
Field Survey at site
Export Works (application / permission)
Import Works in Unloading Country
Local Transportation / Delivery / Rough Layout
Local Installation / Connection Works
Commissioning / Operation/Adjustment
Training
After-Sales Services(including Yamato and other brand instruments)
Inquiry
Yamato Scientific Co., Ltd.
International Project Department

Mr.S.Okawara
TEL : +81-3-5639-7076 FAX : +81-3-5639-6034
Overseas offices
USA
China (Shanghai, Chongqing)