Business Consulting Service/ Service Base
The Most Suitable Solutions
As a manufacturer we offer our unique products but at the same time we cooperate closely with 100's of companies in Japan and abroad to provide the most suitable solution for our customers' needs. We plan mutual business development through technical services and sales network in Japan and around the world.
Speedy and Effective Advice-theme Sales
Yamato Scientific Group performs sales development according to key specialties and abundant experience regarding research development devices and production site facilities. By collecting and analyzing information obtained through an internal and external network, ongoing support is offered to all customers' technical innovation, and the latest and most useful products are supplied to these customers. It is in Yamato's best interest to improve productivity of customers and offers new business models designed for and available to customers.
Build the Network Throughout Japan
Through Yamato's four branches, ten sales offices and a network of over 150 sales distributors, the company strives to achieve customer satisfaction by providing the best products and services to all customers. Yamato regularly provides sales and technical support seminars to Yamato's staffs and also to distributor's staffs to the further understanding of all Yamato brand products.
Active promotion of manufacturing development abroad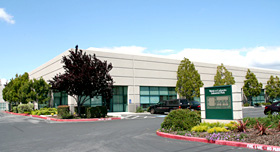 We currently have overseas subsidiaries in U.S.A., China and Taiwan, and a representative office in Bangkok. Yamato can spread the brand name and create a global sales market using the 50 distributors around the globe. Yamato Scientific America acquired the safety standard of Canada Standard Association (CSA) certification and we supply products and technical services to mainly the North American Market and the European and Russian market through widely known distributors and key sales offices in neighboring countries. Furthermore, we develop marketing of medical equipment and product development with strategic partners.
In Asia, at Yamato Shanghai as a key sales office in China, we cooperate with Chinese domestic contract sales agents to provide Yamato Chongqing Co. Ltd. products, a key-manufacturing site in China, and with Minami Alps Factory products to Chinese markets. We actively provide high quality and competitive products in China, for example, we customize products, which used to be made in Japan that are now made there as well.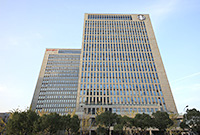 Furthermore, Yamato Scientific Co., Ltd. ASEAN Regional Office in Bangkok Representative Office oversees the coordination of partners in ASEAN Region.
For the sales promotion in global market, it is imperative that it stays current with all American and European regulations. These regulations include the Underwriters Laboratories (UL), Conformite Europeenne (CE), Restriction of Hazardous Substances (RoHS) documentation. We will try our best to prepare for such safety standards by our unified power of production, sales and technical service.