Technical Innovation
Pursuit of Further Technical Innovation
Promoting Innovation for the Newest Technology through the Private-Public/Government Institution Network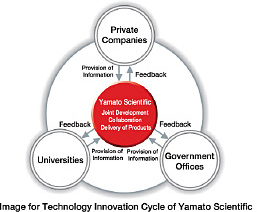 We are offering the best suitable products to meet customers' demands, as well as trying to match customer needs in advanced R&D sector and work for new industry and business creation, we continue to innovate technology. We build relationships between Private Companies, Public/Government Institutions, and Universities and exchange information, technical tie-ups, and jointly develop new practical technology.
We are building a sophisticated inline system with accumulated technologies.
We produce industrial instruments in advance of the demand of a changing market, 3D X-Ray Microscopic CT Scanner analyzing internal structure and defects in high definition with non-destructive inspection, and a plasma equipment for pretreatment purpose of asbestos analysis.
Strict Inspections Ensure Continuous Supply of Trustworthy and Reliable Products
We propose various industries' new inline systems with our own technology: the CIM, an information system for robot handling, image processing, PLC (Programmable Logic Controller), automation, automatic packing, and the electronic circuits. We offer inline systems for many of the advanced industries worldwide as a working product line for automatic assembling, aging (environmental research under constant temperature), inspection, and packaging and shipping. We offer basic designs, detailed design, production, delivery, good service, and a setup which satisfies the various demands of our customers.
An Example of Inline Aging system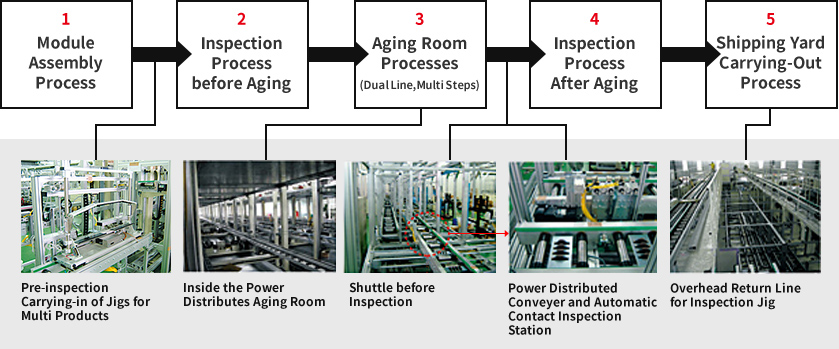 Features
Allows for major cost cutting through automatic transportation and robot handling technologies
Fastest aging tact of various samples in the world
Includes entire process, from module assembly to shipment
200-meter length option for in-line systemization
Unified management of manufacturing, repair, and inspection data groups possible through the advanced communication technology
Efficiency and Sophistication for Design and Development with the Latest 3D-CAD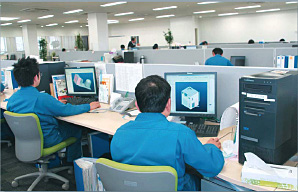 Highly Efficient Plasma Equipment
We offer plasma equipment of various specifications for processing, research and development due to the increased need to the equipments for dry cleaning in various fields including semiconductor and electronic materials. In addition to the decompression plasma equipments, we also created atmospheric pressure plasma equipment that improved throughput and expanded the work stage.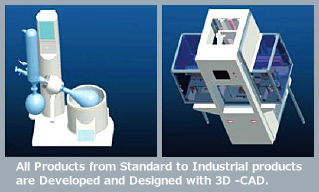 3D X-Ray Microscopic CT Scanner
In fields such as electronic device, macromolecule, fine ceramic, pharmaceuticals, cosmetics, and food, this device can analyze the internal structure or defects of various materials in a non-destructive condition with high-resolution. We made it possible to get a high-resolution image of 0.75 µm and wide range of high contrast images by the optimization of the optics system including the detector of the X-ray source.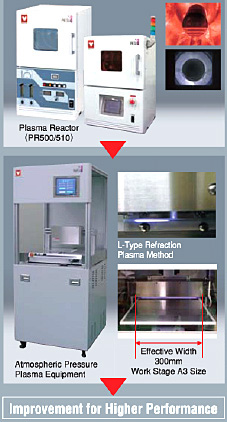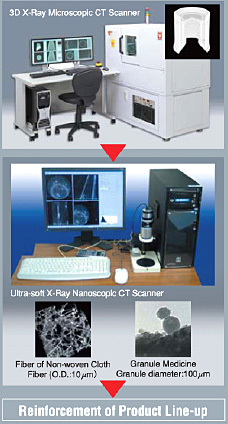 From Research (and Existing) Technology to Industrial Instrument
Yamato continues to develop new technology in the research and development fields, and the company also offers research and technology for new fields. Customization is also widely available accommodating each customer's specific needs, for example; research instruments such as vacuum oven, clean oven, forced convection type ovens, evolve into industrial instruments like an autoclave for LCD, LCD aging chamber, and automatic door ovens.